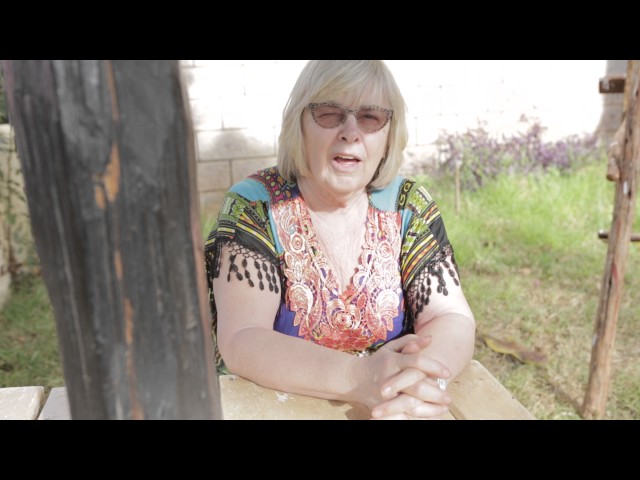 Special Thanks to our Donors
While In Kenya, Naida Harris (OLCC President), takes the opportunity to thank our amazing donors for their support.
Special Thanks to Charlotte & Gerry Landsman, long time supporters of OLCC, who suggested that friends and family could make a donation to Our Little Charity Canada in lieu of a gift for their 50th Wedding Anniversary! Their thoughtful request along with the generosity of many resulted in a total of $705.00 donated!!! The money raised was put towards foot surgery for Serah .
Serah is a 13 year old Kenyan girl with cerebral palsy. She had a problem with her left foot making it difficult for her to walk. Her parents were unable to fund the surgery as they are only casual labourers and have 3 other children.
Our Little Charity Canada was able to raise the $1300.00 necessary through our "Taste of Kenya" fundraiser and through the fundraising efforts of the Landsman Family. Serah received her surgery in July 2016. Serah is now able to run and play with the other children. She may require some physiotherapy to straighten her leg, but for now Serah is one happy little girl!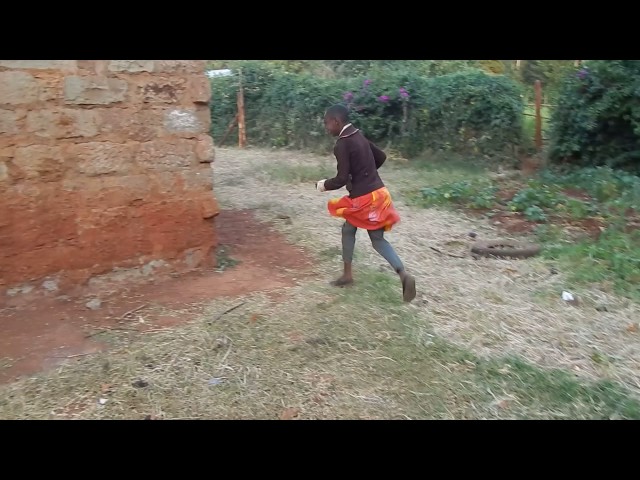 Our Kenyan partner, John, was able to visit with Serah recently.
He sent us this video of Serah playing hide-n-seek with
the camera during his visit.
to
In October of 2016, Isabelle (a supporter of OLCC) heard that we had a little boy, Nelvin on our list we required surgery on his arm to restore function following sever burns he had received. As Office manager of the coastal hand Clinic, Isabelle was especially moved by his story and determined to find a way to help Nelvin.
With owner Celine's blessing, Isabelle sat down with Naida & Liana (OLCC Director's) to come up with a plan. She created a poster she hung in the office to help raise awareness in the clinic. Then she added a box of Purdy's chocolate bars from one of our fundraising initiatives at the reception desk. Before she knew it they were all sold! Pretty soon a jar for donations was added to another box of chocolates for sale. Seeing the money start to come in to help Nelvin inspired herto try even harder to raise the $1700 needed to provide life-changing surgery for Nelvin.
With planning underway for the annual Christmas party, Isabelle had another suggestion. What if instead of Secret Santa gifts to one another they each donated the money they would have spent to Nelvin! The staff eagerly took up the cause and with their generosity and that of owner Celine, they managed to raise over $1100 for Nelvin!!!
"We really enjoyed helping Nelvin as a group (Staff and Patients came together). We are a hand specialty clinic and it was wonderful to do our part in helping someone that would have otherwise gone without. We are so lucky to live in a place where health care is so accessible.. It was a pleasure to be part of helping make Nelvin's future a little brighter." - Isabelle Poirier, Office Manager
To learn more about the clinic please visit;
http://www.alpinehandclinic.com/

"...the best Christmas gift that I could ever hope to give and receive."
Our family gift exchange...
Christmas 2016 marks the 3rd anniversary of our family's partnership with Our Little Charity Canada. This will be the 3rd year that our family will take the money we would have used for Christmas gifts for each other and instead invest it in the life of a child requiring surgery.
What started as our immediate family and my best friends in 2014, grew to included some extended family and more friends in 2015; Now for 2016, over 40 people in our circle will be giving in some form or another to support a child's surgery. This is in part to the wonderful gift of Fundscrip which allows us to still purchase gift cards for the younger generations and the business donates a percentage to the charity. What a wonderful way to share with grandchildren and great grandchildren the importance of sharing and giving - especially through the Christmas Holidays.
This year we will continue to support Hillary, the little boy who was able to undergo 2 surgeries last year from the money collected by our family and friends. This brave little boy has one more surgery to go and so it was our delight and privilege to finish off this medical journey with him and his family.
We are so delighted to continue on this legacy of a life-changing surgery that has such a huge impact in a child's life. To restore hope and health to these Kenyan children has got to be the best Christmas gift that I could ever hope to give and receive.
We hope our family can inspire yours to consider sponsoring a child or donating towards a child's surgery. After all, how many pairs of socks and knick-knacks does one really need?
Darlene Wirch (for Wirch Family and Friends)
Vi Wirch's legacy will continue because of James, Hillary and now David. Thanks to those that donated at her Celebration of LIfe, David, had his surgery January 15, 2018.

/