We are excited to share our latest fundraising effort.... Epicure!
Epicure is a wonderful line of products and we love what they stand for... "At Epicure, we are a community that unites and inspires each other to rally around clean eating. Epicure is dedicated to sharing delicious meal solutions that use only real, whole ingredients you can trust, while never ever compromising on taste. We educate and inspire our community with a three-course solution—for ourselves, our children, and our planet. Our mission is to take back our health and change the course of our next generation's health and relationship with food."
Epicure offers 3 fundraising packages to be sold. One with their 3 most popluar dips, a 5 meal option and a 3 dessert option. Each comes packaged and ready to go for you. We are proud to partner with Epicure to sell food products that are healthy, Gluten Free and made in a nut-free facility!
If you would like to learn more about this fundraiser or to order please contact us.
Special thanks to Danielle, our Epicure Consultant, for her assistance and enthusiasm with this fundraiser!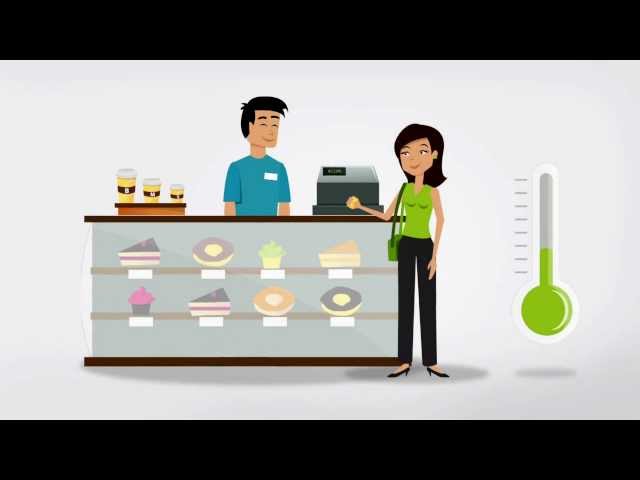 Watch this great little video clip that easily explains how using Fundscrip can raise funds for the children of Our Little Charity Canada.

CRAFT FAIRS

We attend several craft fairs and swap meets throughout the year selling many African items

such as: jewellery, key chains, pictures, bags, candle h​olders & so much more!

Proceeds from these sales go to help fund surgeries & medical interventions for children that could never afford them.

​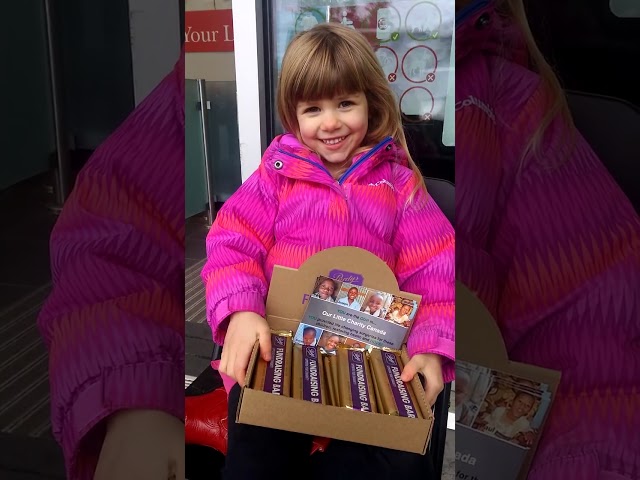 Children helping Children

We love to see kids get excited about helping other children. We have been blessed to have several children volunteer to sell Purdy's chocolate Bars to help raise funds for kids surgeries. People tell us all the time they just can't say no to those eager little faces...

Watch the video clip to see why they are so successful!

How can you say no to these faces?

This is a great way for others to help OLCC by putting a box of chocolates in their work place or getting their kids involved selling to family & friends.

If you are interested in being involved in a Purdy's fundraiser, please send a message through our "Contact us" page.

We would love to have your help!
Christmas of 2016, the "Crazy Canuck Carolers" quartet formed to spread some Christmas cheer and help raise awareness for Our Little Charity Canada. Liana, Jay, Michelle & BJ had a lot of fun singing together and were blessed to be able to meet so many people who encouraged their efforts!
A look at how the Crazy Canuck Carolers spread some Christmas cheer!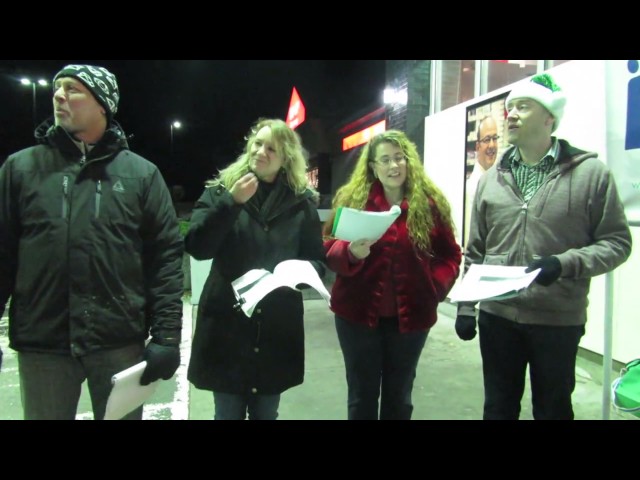 We Wish You A Merry Christmas!
We hope you enjoy this clip of the Crazy Canuck Carolers as they wish everyone a Merry Christmas during their caroling at the Otter Co-op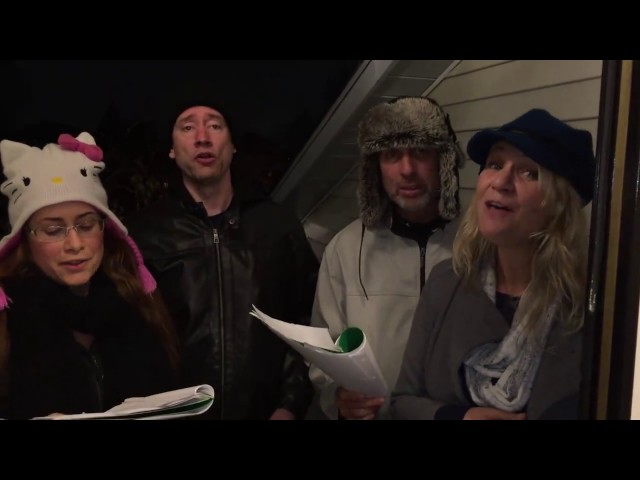 Crazy but fun, what would you think if they showed up at your house!
Students can make a difference!
THANK YOU to Mrs. Wickenden (the teacher) and students of
the ACSS Hairdressing program for their generosity in donating
$400 from their hair show to help fund the facial reconstruction surgeries for little Dennis! OLCC Director Liana was even a hair
model in the show. They also helped sell Purdys chocolate bars

over the school year and at the show.
/