Pictures from our Show You Care Spring Fair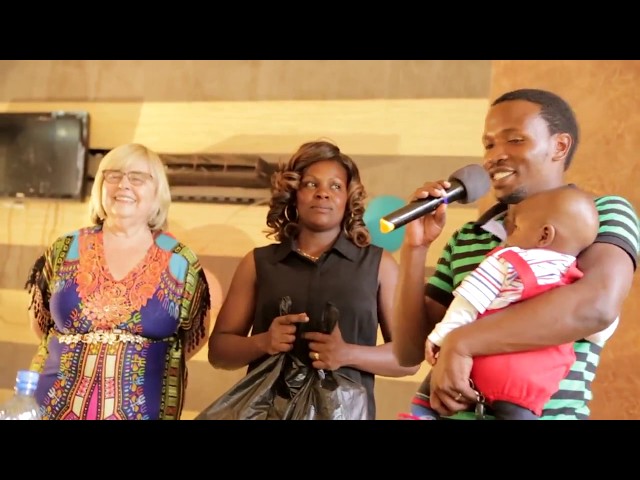 OLCC 10th Anniversary Celebration

A 10th Anniversary celebration was held while
Chairperson Naida was in Kenya March 2017.
Invitations were given to the OLCC children and their families,

as well as supporters of the charity in Kenya. Close to 100 people attended, many having traveled a long distance from their home villages. We had fun activities for the children and a wonderful

meal prepared by several of the women.

Such a wonderful time of fellowship to see the children,

happy and healthy.
There was even food leftover, so each family got to take a care package home to enjoy again later. We look forward to such future events.
Amanda Rauh, a supporter of OLCC graciously planned and hosted a fabulous Paint Night event in November 2016.
Artist Serena made sure that all of the 38 women gathered to paint went home with a special masterpiece of their own!
2 of OLCC's Directors were on hand to join in the fun and help share about Stella, a 16 year old Kenyan girl in need of a cornea replacement.
Through ticket sales and donations they raised $995.00 for Stella!
Here's what we've been working on
Our "Christmas in Kenya" event was held December 4th, 2016. It was a great time of sharing stories, some sweet treats and enjoying live music. It was wonderful to be able to personally speak with our supporters and hear their stories.
We shared about Nelvin, Stella & Dennis - all of whom require different surgeries. Our goal is to provide surgery for all 3 children by Christmas!
Our live auction was a great success as we auctioned off 3 beautiful handmade quilts. The Kenyan Marketplace along with Mandazzi, sugar cookies and Purdy's chocolate bar sales were a hit.

Thanks to everyone for their very generous donations, we were able to raise over $1700!!!
ASANTE SANA - THANK YOU!!!
Guests were welcomed with our "Crazy Canuck Carolers" quartet singing Christmas carols. After having a chance to check in and have a look around at our Kenyan Market Place, they sampled freshly made mandazzi's (African donuts). Photo's with Kenneth our Kenyan giraffe were a hit with all!
After stories were shared a live auction was held. The highlite of the auction was the bidding frenzy over the 3 beautiful quilts, hand made and donated by our very generous volunteer, Rita Hampton. They were made from material brought back from Naida's last visit to Kenya.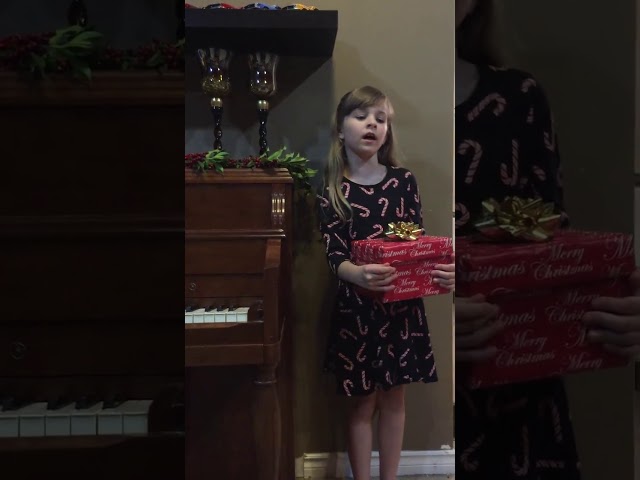 Ziya sings of the best gift to give at Christmas.

Love and hope to a child in need.

"A Taste of Kenya" was a free event put on by Our Little Charity on June 11th, 2016.
It was an evening that brought people together to learn more about what we do and about the children we are helping in Kenya, who are in desperate need of life changing Medical Interventions.
We were so blessed by all who attended & supported our fundraising efforts in their donations, Silent Auction and Marketplace purchases. The figures are all in and we are pleased to report that we raised, with YOUR help, the remaining funds needed to pay for Serah's surgery as well as another $1600.00 to put towards Paul's surgery!
On behalf of both Serah & Paul, as well as their families we say:
"Asante Sana"….THANK YOU!!!
After being greeted by our "customs officers" each guest was issued a passport before being welcomed into "Kenya" for the evening. They had an opportunity to have their passport stamped as they walked through a "Kenyan" home, marketplace, café and photo booth!
Our many volunteers dressed in Kenyan attire to help serve and man each station. Each person was invited to learn a few Swahili words and even join us in singing a worship song in Swahili! We hope each guest left feeling like they had been to Kenya for a visit.
/